Pinnacle High Back Chair WFH Model
Featherlite Pinnacle chairs are the epitome of luxury, comfort, function, and of course, aesthetics. The Pinnacle multi-panel system offers support to the upper and lower back, thighs, legs, knees, and even the head and neck.                                                                           
Pinnacle chairs are a stylish and efficient seating solution that allows users the most comfort and support.                         
High Back Chair With Headrest
Mesh Seat and Back
Multilock With Seat Sliding Mechanism
Three Way Adjustable Arms
Aluminium Base
*Please note this is a DO IT YOURSELF Product. Product will be shipped in a knocked down form with assembly instructions and all the required tools.
₹63,049 Incl. GST and Shipping
Pinnacle chairs use independent multi-panel back frames that can each be calibrated to get the perfect posture for any user. Support is offered for the entire spine, neck, things, legs, and knees. Users can adjust the seat depth and height and recline with simple control toggles. Enzo chairs, the Pinnacle of Featherlite's seating solutions, can be purchased with either leather or fabric upholstery. Their robust, stylish frames and unique functional designs make them the ideal office chair. 
Pinnacle chairs come with a class 4 pneumatic gas lift that can carry up to 150 kg weight. The nylon casters ensure effortless, frictionless movement. Optional mesh trims allow for breathability, while the stylish leather trims offer extra comfort and wonderful aesthetics. A great chair for leaders that spend long hours working.
We've Got Your Back
Asynchronous Lumbar Control Mechanism which perfectly fine tunes the lumbar support to give each user an astounding level of comfort. It regulates the height of the lumbar support independent of the seat back.
Rest Your Arms
The height adjustability of the arms allows users of different body heights to find their optimal ergonomic posture.
Say Goodbye to Stress
Adjustable headrest which can protect you from neck, shoulder and other body aches, common in office occupations.
One Lever. Multiple Functions.
A single lever which controls the tilt lock, seat slide, as well as seat height of the chair, allowing for easy access and control of your chair.
All Mesh, All Comfort
The unique mesh which makes up not only the back, but also the seat of the chair allows complete ventilation and adaptation to the users unique body shape.
Stay cool & breezy
The unique Pinnacle mesh material allows for heightened ventilation and heat dissipation by allowing air to flow through the chair. The woven material allows the mesh to take the shape of your back assisting both comfort and back support.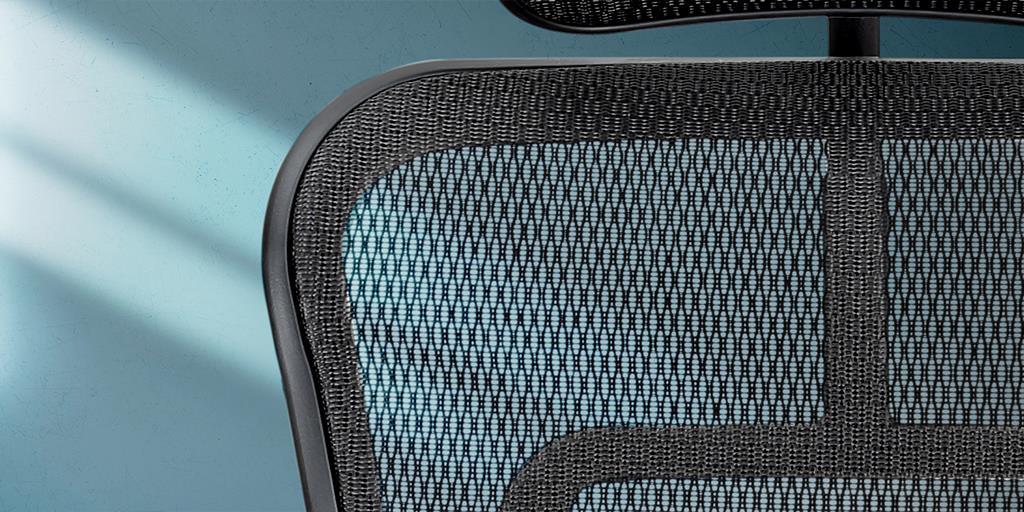 Stylish & durable
The aluminium base and castors have very high load capacity and reduced friction when rolling to improve flexibility and performance.
Seat:
Depth- 51 cm
Width- 20.5 cm
Dimensions:
Width- 71 cm
Depth- 69 cm
Minimum Height- 138 cm
Maximum Height- 130 cm
Minimum Seat Height- 56 cm
Maximum Seat Height- 50 cm
Width (Arm to Arm)- 51 cm
Arm Rest Height- 43 cm